Our Mission
The mission of Hearts of Mercy, Inc. is to help reduce the number of homeless people, families and single parents that find themselves homeless and/or dependent on governmental social service programs in the Southern Ocean County area. Hearts of Mercy will assist with temporary housing, skill training, drug and alcohol abuse counseling, domestic abuse counseling and guidance to improve the likelihood of these in need to get back to having a self-sufficient lifestyle. Hearts of Mercy, Inc. also provides food, meals and basic necessities as needed while in these temporary situations taking the daily worry away so these people/families can focus on personal development and to become a contributing member of the local community.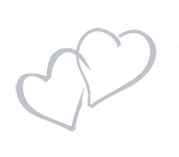 Helping the Community
Programs and Services
Housing Assistance
Food Services
Counseling and Guidance
Holidays and Celebrations
Tiny Home Communities
Want to help a family in need?